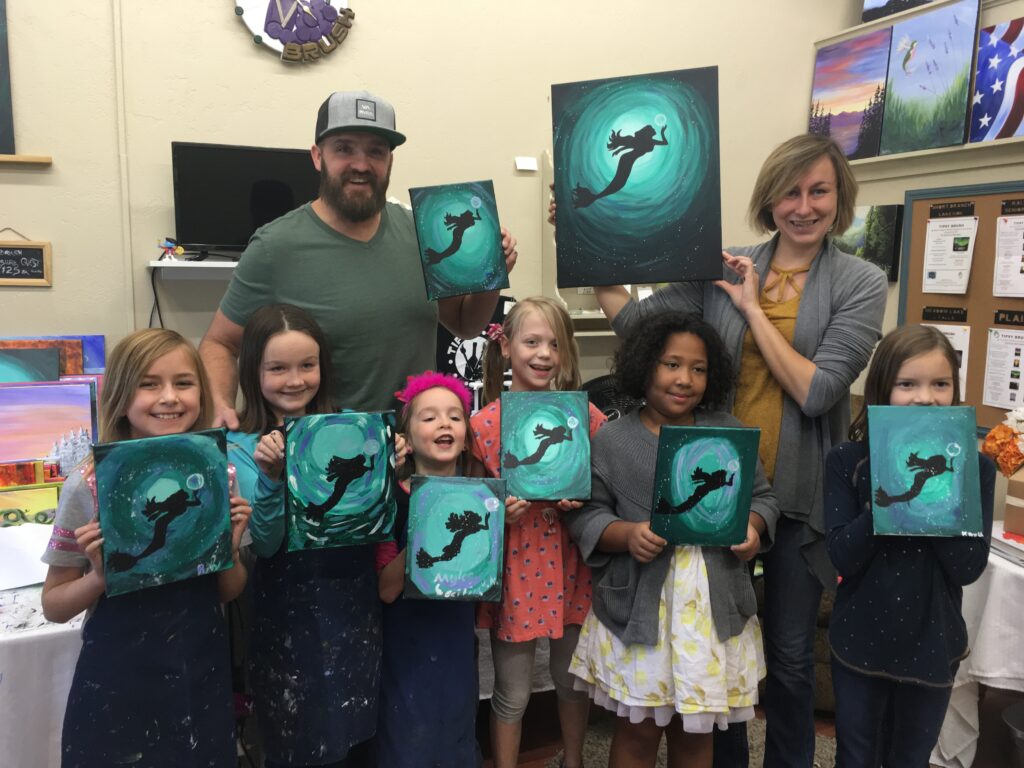 Private parties are a great way to celebrate any occasion, team building, or just get out with your select friends!
You get to choose the painting and how many guests will attend!
Parties after February 1, 2023 will be at our new location:
4220 Hwy 2 W, Kila, MT, 59920
previously "Kila Pub" or "The Cottage"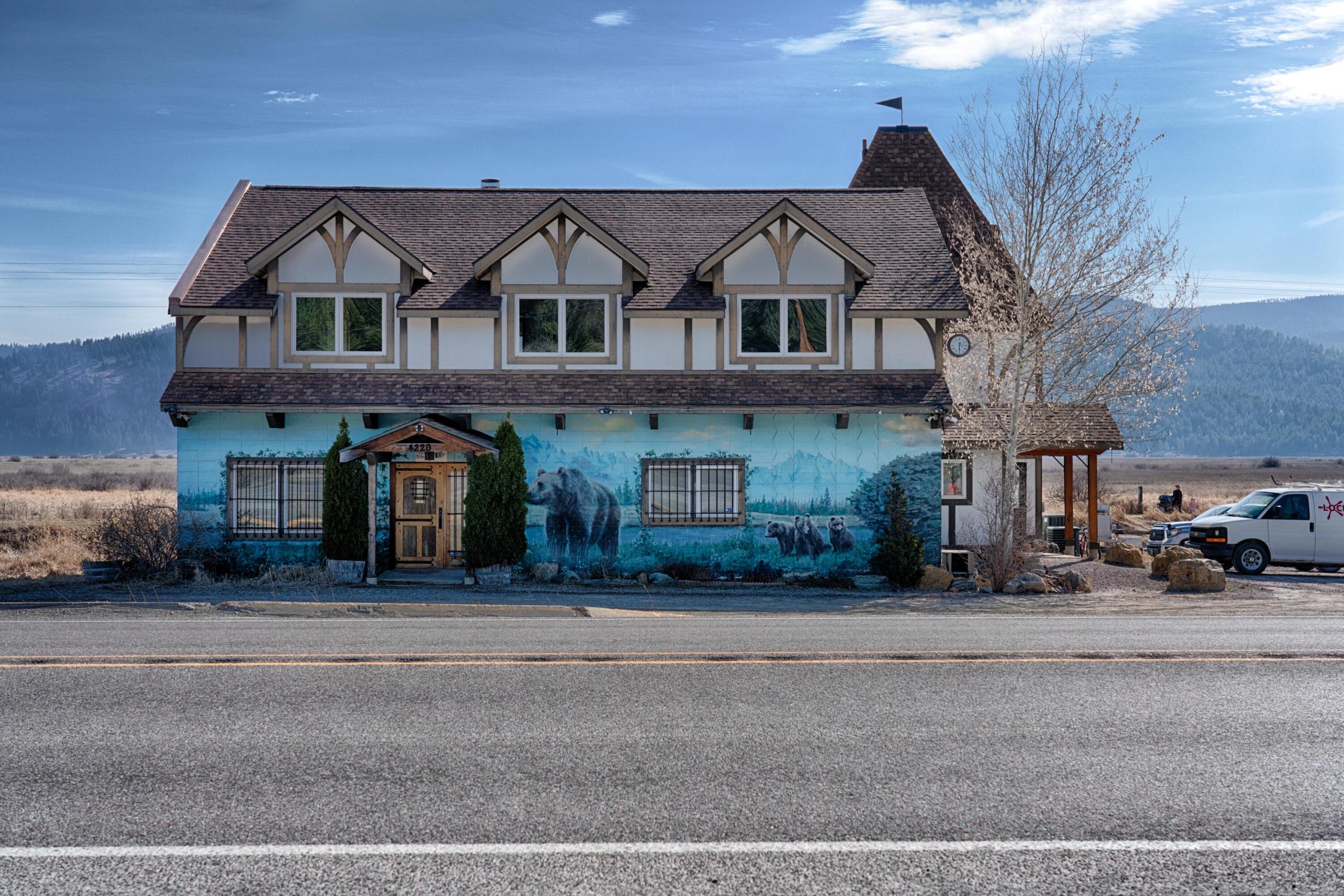 The cost is the same as a regular party, ranging from $35-$50 per painter, depending on your painting choice.

Minimum class size: 4 (day parties starting at 11am)
8 (evening parties starting at 6:30pm)
Options if you are unable to meet minimum requirement:
1. pay the minimum $140 (day parties) or $280 (evening parties)
2. Pick the painting on an available date and we can open the party to the public
Maximum class size: 40

How to tell which dates/times are available:
Class times are either 11am or 6:30pm, Tues – Sat
Go to our calendar and look for dates that do not already have a class booked – call us or email us your requested date/time!
530-209-7769 or 406-318-9663 (Raette – owner)
[email protected] (Raette – owner)

There is a non-refundable $60 deposit that is required to hold the date for your party. The deposit will be applied to the painter fees on the day of the party.

You will have until the day before the party to let us know which painting you would like to do and how many painters to set up for.

What to bring to your private party:
All painting supplies and aprons are included.
You are welcome to bring food and beverages of your choice to enjoy while painting. Some painters choose to cater. If a caterer is expected, please let us know what time, etc.
If you would like to bring your own decorations too that is great! We have plenty of table space, wine bottle openers and wine glasses for you to use. You will need to provide plates/napkins/cups if you don't want to use ours, and serving trays for your goodies.

If you need extra time to set up, please let us know so we can be ready for you to arrive. (up to one hour prior to the party)
Wahoo! Let's Paint!